Emirates Foundation is an independent national organization set up by the Abu Dhabi Government to facilitate public-private funded initiatives for the empowerment of youth across the UAE, putting them at the forefront of economic, social and human capital development.
Vision
Empowered and engaged youth contributing towards shaping the future of the UAE.
Mission
We work in partnership with the private and public sectors to encourage social responsibility and enhance youth capacities through programs that meet their needs towards achieving sustainable community development.
Priorities
Develop youth competencies through empowerment and raising awareness
Encourage social responsibility within the private and public sectors
Provide all administrative services according to standards of quality, effectiveness, transparency and innovation.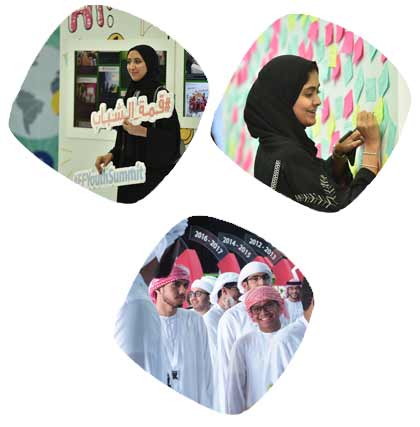 Our Strategy